Reliable DHCP service is crucial to clients' normal network connectivity. While the Split-Scope configuration has been a de facto standard for a long time, it's been accompanied by two major short-comings.
– Lack of IP addresses continuity in case of DHCP server failure.
– Totally unsuitable for highly utilized scopes.
Another High Availability (HA) solution has been the DHCP cluster deployment. Naturally, this HA option has been available strictly to enterprises with the corresponding budget and expertise. Besides of its complex configuration and maintenance DHCP cluster solution comes with a single point of failure – the shared storage.
And now we have an elegant and superior HA solution, introduced with Server 2012 DHCP Failover.
In the following Screencast

, we demonstrate how to configure DHCP Failover in Load Balance mode in windows Server 2012.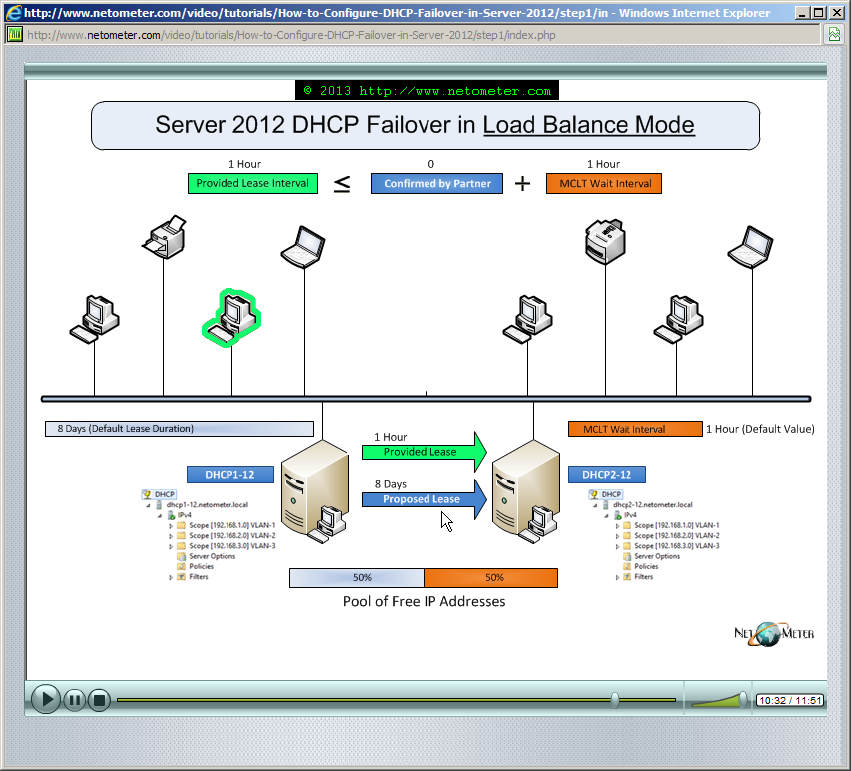 Tweet #DHCPFailover Follow @netometer

Stay tuned on NetoMeter – subscribe to NetoMeter RSS.
Dean